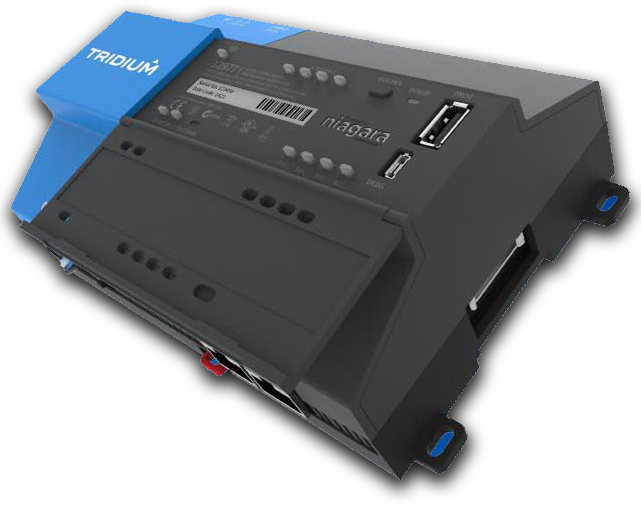 Tridium NiagaraAX Driver & Widget Development.
As a Niagara AX Certified Developer Tridium and Partner provides intelligent interfacing to proprietary 3rd party systems. They provide the ability to control, monitor and log elements within a sub-system as well as creating and receiving alarms.
Tridium's Niagara AX is a software and configuration platform that integrates diverse systems and devices. Niagara is creating better buildings—ones that are smarter, use less energy, are more efficient, have lower operating costs, are safer and contribute to a sustainable environment. Many systems can be controlled, including ventilation, lighting, power systems, fire systems, and security systems. Tridium is a perfect platform and configuration tool. It can apply custom logic to manage many different types of devices and protocols, including Modbus, TCP, and Bacnet. It is the business logic layer of your system and many different clients supported different protocols can be integrated easily.
The Niagara Framework is a universal software platform that helps manufacturers develop Internet-enabled equipment systems and device-to-enterprise applications. Niagara resolves the challenges associated with open systems, integration and interoperability by integrating diverse systems and devices - regardless of manufacturer, or communication protocol - into a unified platform that can be easily managed and controlled in real-time over the Internet.
Where we come in
Drivers
Niagara AX driver development
Niagara AX drivers
Niagara 3rd party drivers
Niagara AX to N4 Migration Developer
Graphics
Niagara Graphics Library
Graphic & Dashboard Development
Bajascript Experts
Energy Dashboards
N4 HX Views
Integration
Commissioning and Systems Integration for Buildings, Access Control, Fire Panels, Lighting, Occupancy, and CCTV systems
Tridium Systems Integrator
Intelligent Systems Integration
Systems integration consultants
Systems Integration of installed devices using open standards, such as Modbus, TCP, Bacnet