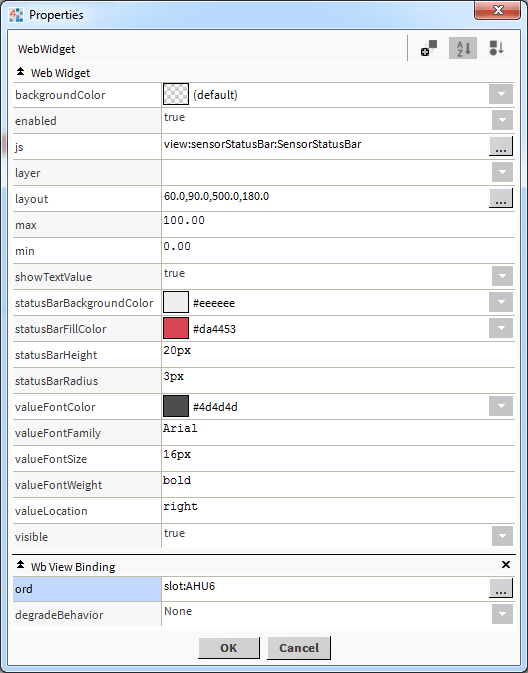 Properties
---
The widget has a number of configurable properties that can be used to modify look, feel, and functionality. Change the properties as required:
Widget Ord Binding (wbViewBinding):
This can be an absolute ord, e.g. station:|slot:/Drivers/NiagaraNetwork/AHU6
OR
relativized ORD e.g. slot:AHU6

Min/Max Range Acceptable values are 0-n positive values. The shaded area will calculate the correct area to shade in based on min/max and actual values. Numbers are rounded off to the nearest whole number.
Background Color The default is transparent. If your px/html page has a different color, set this property to match it.