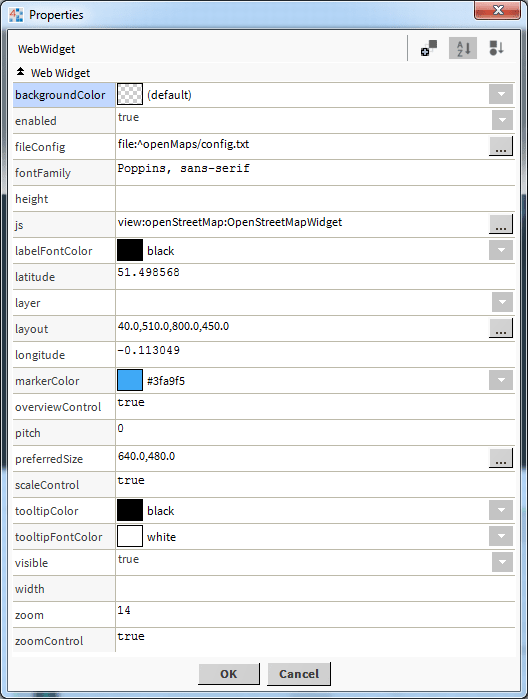 Properties
---
The widget has a number of configurable properties that can be used to modify look, feel, and functionality. Change the properties as required:
Latitude/Longitude
The map will display at this location when initialised.
Pitch
The viewing angle of the map.
Overview Control, Scale Control, Zoom Control
Shows/hides the controls on the map. Set to true or false.
Zoom
The default zoom level. Default is 14.
Height/Width
Set these values to manually set the height/width of the map frame.